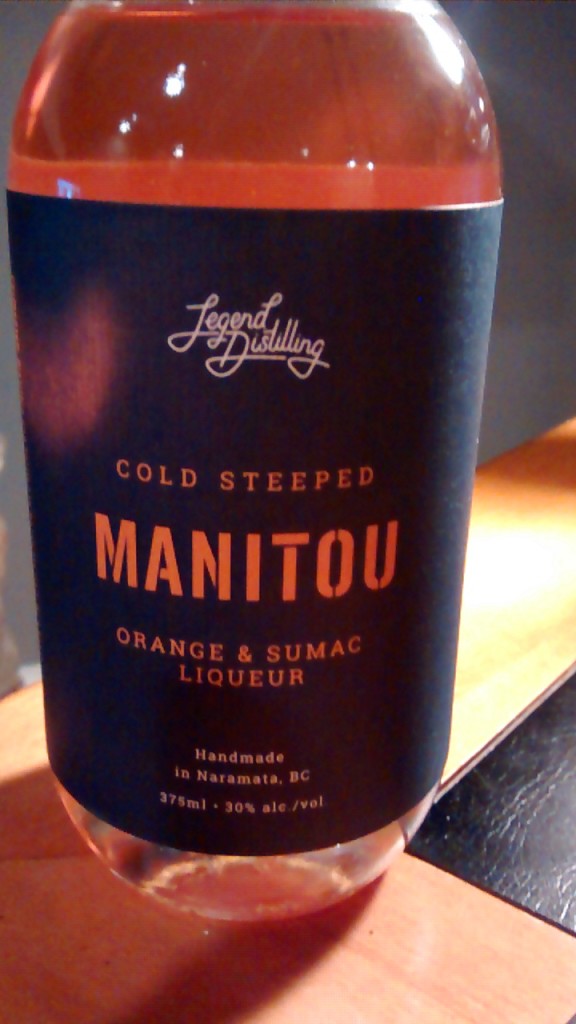 Spent some time this week at Legend Distilling on Naramata Road, just up the hill from Penticton, BC. The folks at Legend are gaining quite a reputation for their unique infusions and steeped concoctions. I sampled some of their newest creation – Manitou. There is quite a legendary story behind this product which in itself is intriguing. But, this spirit has been made by steeping orange peels and sumac berries in alcohol. The steeped batch is then slightly sweetened and proofed down and bottled.
Sumac shrubs grow in the Okanagan Valley in British Columbia and once a year the shrubs yield a crop of red berries. Visit some health websites on-line and you will soon learn that sumac berry hosts many health benefits. In fact, the sumac berry has been known to mankind since 1000 AD.
My initial reaction upon tasting this creation was – wow! this stuff is dangerous. I could easily lose myself and sip my way through a bottle of Manitou in an afternoon.
Well done you guys. Keep up the great work. Look forward to more unique creations…