Going to New York? Tempted to stay in Manhattan? Why not try something different instead? I am currently in New York and this time I opted to stay in Brooklyn – which by the way is fast becoming gentrified. Old warehouses and old office buildings are being transformed into boutique hotels and chic condo residences. I decided to take a venture into the Red Hook part of Brooklyn to find the Six Points Brewery. Found it – but dammit! they don't have a tasting room. That apparently is coming in 2017. I then back-tracked to my second destination, the Red Hook Lobster Pound – where the lobster rolls will elevate you to a state of nirvana! Long the way I stumbled onto the Dry Dock Wine & Spirits Co at the corner of Van Dyke and Van Brundt. Turns out the place is owned by an ex-pat Canadian.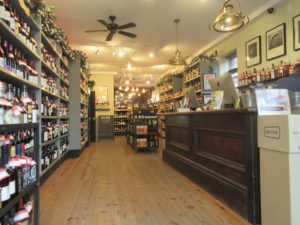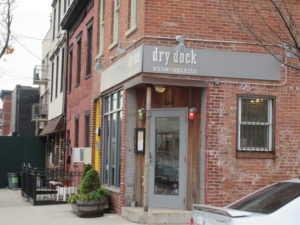 The manager on duty was extremely friendly and accommodating to me, going so far as to offer me a wee sample of a couple different Gins. I was set to buy one of the Gins she was offering as samples….but then my eye spotted something that I cannot find in Canada…..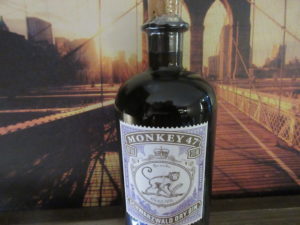 Yes…..Monkey 47. According to Dave Broom's book "Gin – The Manual" which I use in my Gin Masterclasses, this Gin is supposed to be fantastic with its 47 botanicals and all. I will let you know in a future post on this site what my tastebuds have to say….
So, on your next trip to New York, stay at the Holiday Inn on Schermerhorn Street. Walk a few blocks to Smith Street and take bus B61 to Van Brundt and Van Dyke street where you will find this fabulous little liquor/wine store.
Cheers